Disclaimer
​
Content Warning:
You Must Agree To The Following Before Entering!
WARNING – This website contains nudity and other sexually orientated content, and is intended for a mature person. It must not to be accessed by anyone under the age of 21.
THIS WEBISTE IS 100% FREE TO VIEW!
STILL CONFUSED? Please visit the "Etiquette" page.

BRIANA BOURNE
SUPPORTS ALL AREAS OF THE
MULTIFACETED
ADULT ENTERTAINMENT
INDUSTRY!
"I AM AN INDEPENDENT COMPANION BY CHOICE. I AM NOT BEING TRAFFICKED."
Briana Bourne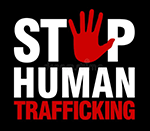 This web site contains artistic depictions of nudity. By entering this site, you consent to each of the following; That you are an adult of legal age (and at least 18 years old) in your State or Country; That it is legal to receive and view adult images in the locale and country in which you reside; That you will never make any of the materials in this web site available to minors; That you will not publish, use or distribute any of the contents of this site in any media.